Love, Gilda (Documentary)
Jun 12, 2023 7:00PM
Location
Center for Performing Arts, Moe Auditorium & Film Center - 10150 Bonita Beach Road
Cost $8.00 General Admission
Categories Film Center
Topics Films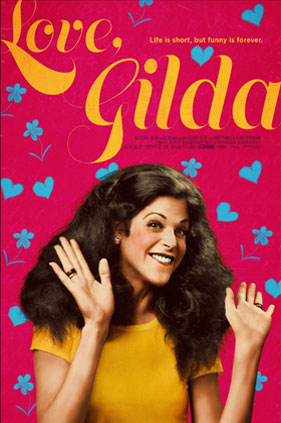 Love, Gilda is a documentary film directed by Lisa D'Apolito (Goodfellas) that tells the life story of legendary comedian and Saturday Night Live (SNL) cast member Gilda Radner. The film uses personal diary entries, home movies, and interviews with friends and colleagues to trace Radner's life from her childhood in Detroit to her rise to fame on SNL and her untimely death from ovarian cancer at the age of 42.
The film offers a candid look at Radner's personal struggles, including her battle with an eating disorder and her tumultuous relationships with men. It also explores her groundbreaking work as a female comedian in a male-dominated industry, and her lasting impact on comedy and popular culture.
Love, Gilda is significant for its celebration of Radner's life and work, as well as for its portrayal of the challenges faced by women in comedy. Radner paved the way for future female comedians and helped to break down gender barriers in the industry. Her legacy is still felt in the world of comedy today.
The film also sheds light on the issue of ovarian cancer, which is often overlooked and underfunded in the medical community. Radner's battle with the disease and her advocacy for cancer awareness have inspired many to continue her work in raising awareness and finding a cure.
Love, Gilda is a touching and insightful tribute to a beloved comedian and a trailblazing woman who left an indelible mark on the world of comedy and beyond.