Nuovomondo (The Golden Door)
Mar 27, 2023 7:00PM
Location
Center for Performing Arts, Moe Auditorium & Film Center - 10150 Bonita Beach Road
Cost $10 General Admission
Categories Film Center
Topics Films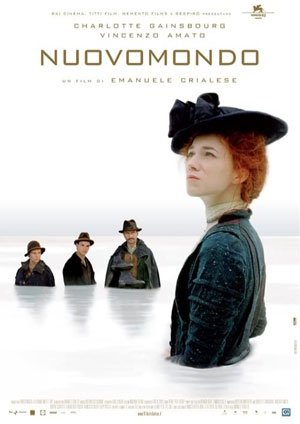 A Sicilian peasant begins the journey to the promised land and meets a beautiful Englishwoman. But neither is prepared for the harsh realities of Ellis Island. Can they make it through the golden door to the America of their dreams?
The story is set at the beginning of the 20th century in Sicily. Salvatore, a very poor farmer, and a widower, decides to emigrate to the US with all his family, including his old mother. Before they embark, they meet Lucy. She is supposed to be a British lady and wants to come back to the States. Lucy, or Luce as Salvatore calls her, for unknown reasons wants to marry someone before to arrive to Ellis Island in New York. Salvatore accepts the proposal. Once they arrive in Ellis Island they spend the quarantine period trying to pass the examinations to be admitted to the States. Tests are not so simple for poor farmers coming from Sicily. Their destiny is in the hands of the custom officers. —1felco, imdb.com
General Admission is $10. Money-saving ticket packages are available.